United States Branch Calendar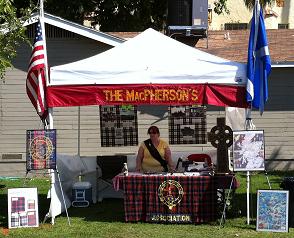 There is a wide variety of Scottish-themed events throughout the United States. Indeed, there are so many that it is very difficult for any one organisation to keep track of them. You will find Highland Games in most of the 50 states.
While it is impossible for the Clan Macpherson Association to have representation at all of them. We do have a hard-working group of regional commissioners and tent conveners who try their very best to ensure that Clan Macpherson is represented at as many Scottish events as possible throughout the United States.
The Clan Calendar is a modest attempt to track as many these events as possible. We depend upon our Commissioners and Conveners to keep the Clan Calendar up to date. Even so, there will be some events that are overlooked, some which are a last minute decision to attend and, of course, some planned events must be skipped because of unforseen circumstances.
The Dates and Events listed are, to the best knowledge of the webmaster, accurate. You may view our schedule on a month-by-month basis or scroll through the entire Macpherson year. Please check back often in case of changes.
If there is an event in your area that you would like to see the Clan Macpherson Association participate in, please contact the and your suggestion will be passed along to the appropriate regional commissioner.

© Copyright Clan Macpherson Association 2011-2018 - All Rights Reserved