The Clan Macpherson Association Gathering
August 4th - 7th 2017
The Duke of Gordon Hotel has kindly offered us preferred rate of £44 pp B&B for the Gathering weekend on a limited number of rooms until 31st March 2017 (this may be extended).
For further information Tel: 01540 661302. E-mail:
NB Meetings will take place on Friday 4th August in Ballroom Duke of Gordon Trustees 8:45 am MAC 9:15 am Council: 12:30 pm There will be a break for lunch 12:00 - 12:30 pm
Friday 4th August
Registration in the Duke of Gordon Hotel from 9 am
Dance Practice 2 - 4 pm
Welcome Meeting for newcomers: Duke of Gordon 4-5 pm
Sir Tommy Macpherson Memorial Cup Shinty match at the Dell, Kingussie (just down the road from the Duke of Gordon Hotel) at 6:00 pm
Chief's Reception: Duke of Gordon 7 pm Duke of Gordon Hotel
Dinner: Duke of Gordon Hotel 8 pm
Highland Ball, Duke of Gordon Hotel: 10 pm - 1 am Dress: Black tie/Highland
Saturday 5th August
AGM of Clan Macpherson Association: Village Hall Newtonmore 10:30 am
Clan March from old Ralia to the Eilan (Newtonmore Shinty Ground) followed by conviviality in the Clan Tent. Marchers meet at old Ralia at 1:45 pm (Highland Games are held on the Eilan from 10:30 am)
At Home: At Home in the Clan Museum will take place from 4 - 5 pm
Supper: Served in the Glentromie Suite Duke of Gordon Hotel from 6 pm
Ceilidh: Takes place in the Ballroom from 8 - 10 pm (Informal Ceilidh until 1 am in Gillie's Bar).
Sunday 6th August
Church Service: In Kingussie Parish Church 11 am
Informal Picnic: At Cairn Site, Glentruim 1 pm
Pipe-off, Duke of Gordon 4 pm
Monday 7th August
Local walk of interest: Led by John Barton, Duke of Gordon 9:30 am
Illustrated Talk: By Ewen MacPherson Clan Museum 2 pm
Tuesday 8th August - The Royal Edinburgh Military Tattoo
Each year, The Royal Edinburgh Military Tattoo looks to establish a core theme which embraces, draws strength from – and adds weight to – major national anniversaries and other initiatives.
2017 is Scotland's 'Year of Heritage, History and Archaeology', and the Tattoo has chosen to support this through the theme 'Splash of Tartan', playing host to a stunning array of performers from all points of the compass. In a Royal Navy lead year, the Tattoo will set sail with the Massed Bands of Her Majesty's Royal Marines to celebrate the heritage, colour and diversity of Scotland's global family both near and far. As well as a spectacular show the audience will be invited to come dressed in their Clan, Family or group tartan or just one that they like wearing.
As part of the programme the Tattoo and the Standing Council of Scottish Chiefs have joined together to involve Scottish Clans and Families. Clan Chiefs will attend the show across the August run and invite supporters to attend on their night wearing their tartan; and the 'Macpherson' night is the Tuesday following the Gathering. Well done Cluny! As part of the show the Tattoo will look to bring to life the past and present story of the Scottish Clans and Families and their importance as part of Scotland's national heritage and future identity.
The Royal Edinburgh Military Tattoo is delighted to have the support of the Standing Council of Scottish Chiefs and welcoming the Scottish Clans and Families from home and abroad. The Tattoo should be your reason to travel to Edinburgh in 2017.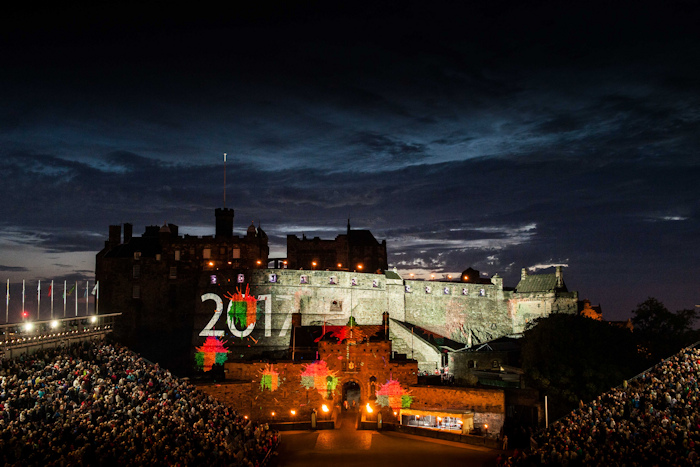 For additional information on any aspect of the 21017 Gathering please contact Hon. Secretary at the address listed on the Clan Macpherson Association Officers page.
For information on where to stay and what to do please visit the Newtonmore site on the Web.