The Clan Macpherson Association Gathering
August 6th - 9th 2021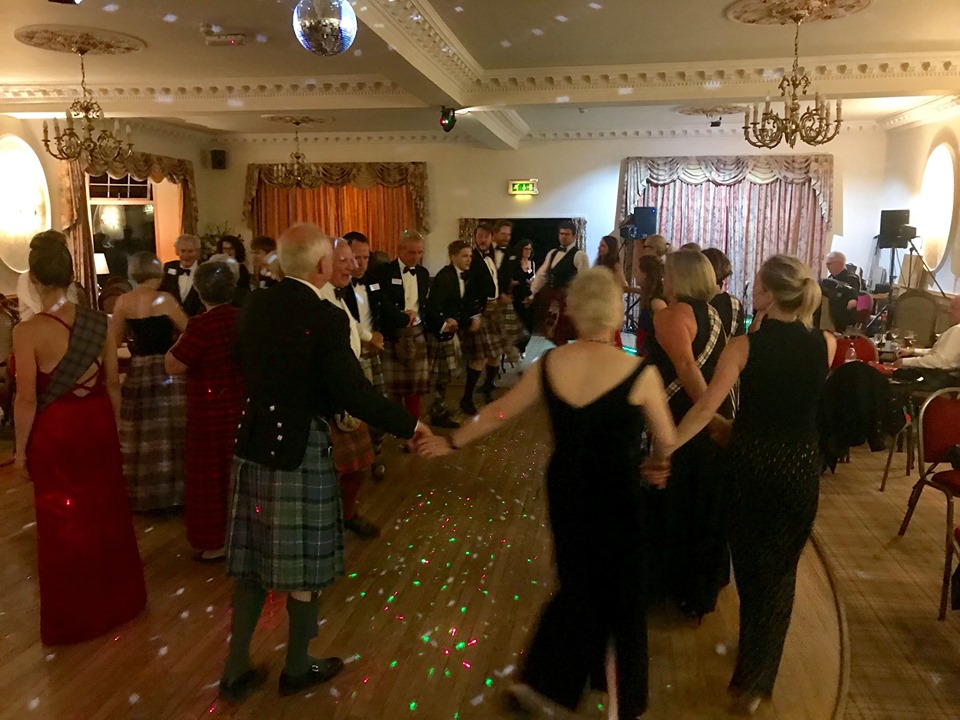 It is obviously impossible to know what regulations and restrictions will be in place in August. It is our fervent hope that the Gathering will happen, albeit with the likelihood of reduced numbers. Full refunds (of the CMA bookings) will be given to people who book if they have to cancel their booking before July 1 due to travel restrictions or if the event itself has to be cancelled. This page will be continually updated as the situation develops, come back often to keep up to date. The provisional programme for the 2021 CMA Gathering is as follows:
Friday 6th August
Registration from 9 am until 5 pm
Dance Practice 2:30 - 3:30 pm
Welcome Meeting for newcomers: 3:45-4:45 pm
Sir Tommy Macpherson Memorial Cup Shinty match at the Dell, Kingussie (just down the road from the Duke of Gordon Hotel) at 6:00 pm
Chief's Reception, Dinner and Highland Ball 7 pm - 1 am
Saturday 7th August
AGM of Clan Macpherson Association: Village Hall, Newtonmore 10:30 am
Clan March from Old Ralia to the Eilan (Newtonmore Shinty Ground) followed by conviviality in the virtual Clan Tent. Marchers meet at Old Ralia at 1:45 pm. After the March an inter-Branch non-athletic Competition.
At Home: At Home in the Clan Museum will take place from 4 - 5 pm
Supper from 6 pm
Junior Dancing 7:30 pm
Ceilidh 8 pm
Sunday 8th August
Church Service: In Kingussie Parish Church 10:30 am
Informal Picnic: At Cairn Site, Glentruim 12:30 pm
Pipes Galore 2:30 pm. Clan pipers will play some of their favourite tunes, as well as talking about the composers and the stories behind the tunes. So often we hear the tunes without understanding the melodies and the events that shaped them. The Great Highland Bagpipe is the only musical instrument that has ever been proscribed as a weapon of war, with the penalty for playing it being death many only knowing its stirring marches. Yet in the right hands it can be hugely versatile, with styles ranging from laments to reels, from piobaireachd to marches, even Rock! Come along and find the soul of the instrument.
Monday 9th August
Local walk of interest: meet at 9:30 am, details in the Gathering Guide
Illustrated Museum Talk in the Museum 2 pm
Dress code
Most events at the Gathering don't have a dress code - just wear what you feel comfortable in for the occasion - the exceptions being the Dinner and Ball and the March on Saturday. The Dinner and Ball is Highland Dress/Black Tie/Formal and the March on Saturday afternoon is Smart Day Wear (kilt for men, with jacket and tie; smart tartan knee-length or slightly longer skirt for women). If wearing headgear please use Highland style (Glengarry, Balmoral, TOS). Please remember that this is a formal march behind the Chief. It attracts attention from local people and visitors so, please, neither mini nor full length skirts, no breeks (trousers), trews nor jeans, no trainers/sneakers, sandals or other casual items, no baseball caps, trilbys and no pets.
Further Information
Numbers are limited for the events and tickets will be supplied on a first come, first served basis. Members may have up to two guests, any guests over that number will be put on a waiting list and spaces allocated shortly before the event. Please notify the Secretary as soon as possible if booked tickets are not required, to allow speedy re-allocation.
For additional information on any aspect of the Gathering please contact CMA Secretary at the address listed on the Clan Macpherson Association Officers page.
For information on where to stay and what to do please visit the Newtonmore site on the Web.

© Copyright Clan Macpherson Association 2011-2021 - All Rights Reserved