The Electronic Museum Virtual Tour
The floor plan shown represents a virtual tour of selected Museum exhibits. The tour menu is your guide to the Clan Macpherson story. Also included are chapter headings for a quicker view of specific parts of the story.
Some computer screens limit the size of an image that can be displayed. With that in mind, the floor plan has been divided into sections with submenus to access panels within a section. The panel numbering indicates the best sequence to follow the Museum story.
To access a particular submenu, click on the desired section in the picture or click on the section letter in the boxes below. The index will help locate specific topics of interest. An abbreviated index is located on each of the section displays.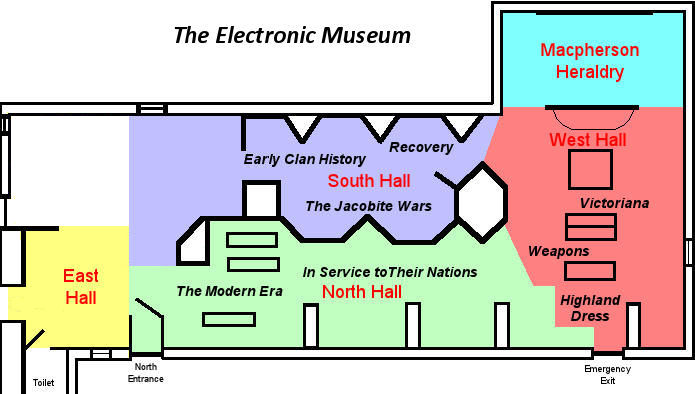 © Copyright Clan Macpherson Association 2011-2023 - All Rights Reserved