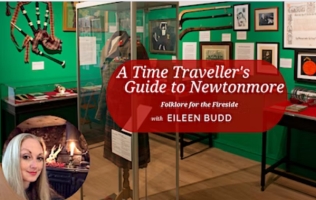 Upcoming Events at the Museum on eventbrite.com
Visit eventbrite.com to see the most up-to-date information about upcoming events at the Museum.
The Wildcat Gazette
The Wildcat Gazette is the Museum newsletter, compiled by Curator, Aila Schafer. If you would like a copy, please contact her by clicking on the photo at right.
New Book by Ewen S.L. MacPherson
The Clan Macpherson: Trials, Triumphs & Treasures is now available for sale for £20 in the Museum. Published in 2022, it was researched and written by Ewen S. L. MacPherson, Trustee and long-time supporter of the Museum. Contact the Curator for your copy, and thank you!
The Macpherson Electronic Museum is searchable
The Macpherson Electronic Museum (MEM) may be searched based on keywords. The pages will be searched for any occurrence of the target word or words or phrase in the page title, sub-title or content.