WELCOME
Welcome to the Canadian Branch section of the Clan Macpherson website. We work hard to keep the information here as current as possible. If you return in a few months you will find some differences in the content. I sincerely hope you find this section interesting and worth your time.
Once you have had an opportunity to browse the whole Clan Macpherson website and would like to join our association, you can visit the branch section for the country nearest you and find an application form. If you are Canadian, or simply want to join the Canadian Branch, visit the "Join CMA" page in this section and you will fill our application form in MS Word and PDF formats ready for your use.
If you have any questions, suggestions, or comments about this section of the website or about the Canadian Branch, don't hesitate to address them to and I will do my very best to respond quickly. I look forward to hearing from you soon.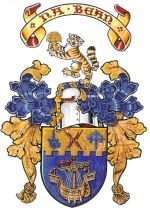 Mark F Macpherson CD
Editor, Canadian Branch