England & Wales Branch - News & Events
Members are invited to the E&W Branch Annual AGM
- Friday, 19th October, 5.30 pm at the Caledonian Club, Halkin Street, London, SW1X 7DR
followed by:
Scottish Gin Tasting at the Caledonian Club - Friday, 19th October, 2018 - 6.30 pm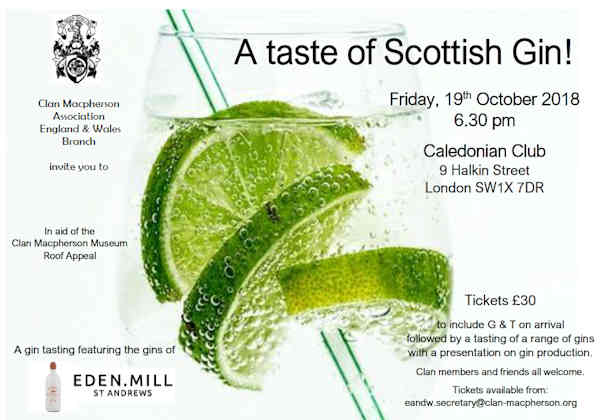 Introducing the gins of Eden Mill Distillery in St Andrew's. On arrival, guests will enjoy an Original G & T with grapefruit garnish in the library, followed by an introduction to the gins, with tastings, in The Hamilton Room. This promises to be an informative and fun evening with the opportunity of trying a selection of gins from this family owned distillery.
Tickets £30 (contact our secretary Bill T Macpherson ) and the flyer can be downloaded from here.
The event is being held in aid of the new roof needed for the Clan Macpherson Museum in Newtonmore on Speyside in the heart of Macpherson country. The museum attracts tourists and Clan members alike and tells the history of the Clan Macpherson, its families, its place in the past and present and of the land in which it lived. The mueseum also houses a collection of unique artifacts, including the Black Chanter delivered from the sky in the middle of a battle and the fiddle played and broken on the gallows!
Macpherson London Ball 2019
Following the success of this year's Macpherson London Spring Ball, which took place at the Caledonian Club in March, we are already actively planning next year's event which will be held in Spring 2019.
Members of the Association, Macphersons and friends of the clan attend from across the world and are all most welcome. For those not familiar with the dances, or somewhat rusty in their approach, lessons will be organised in advance of the Ball.
Further details will be posted in due course. Those interested in attending should contact the Branch Secretary.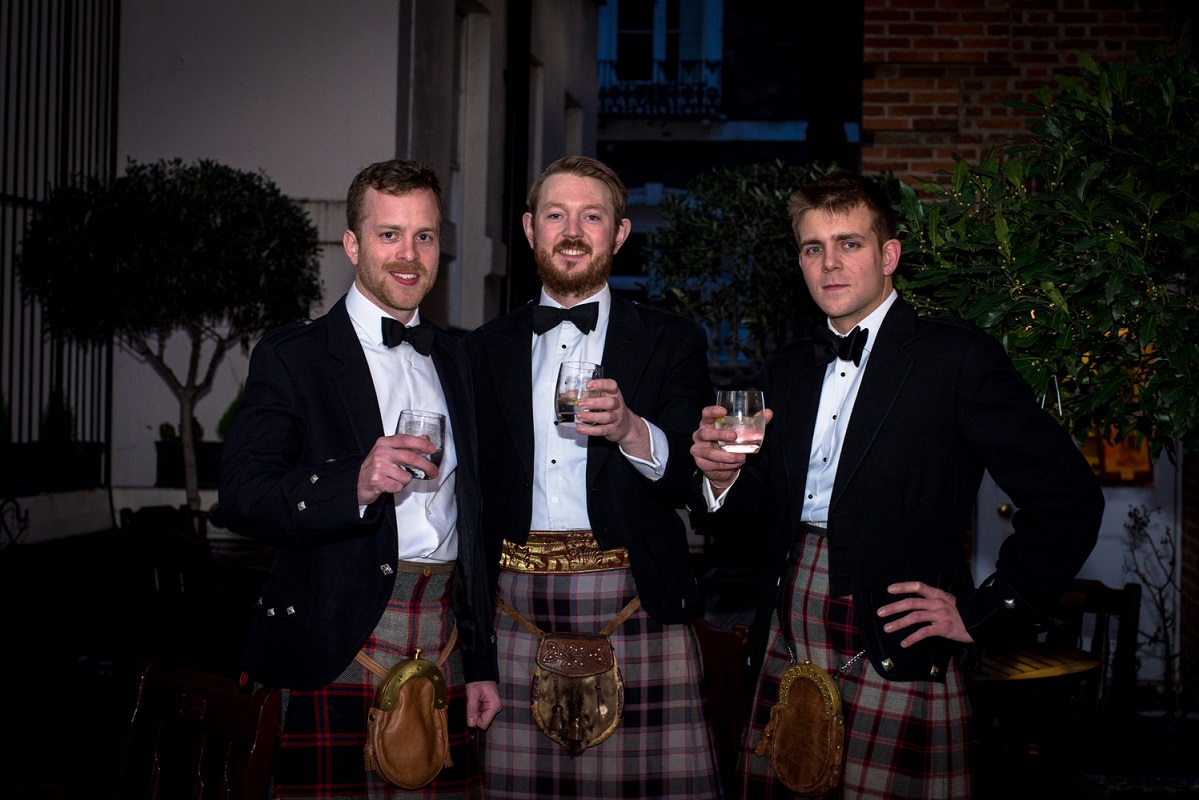 © Copyright Clan Macpherson Association 2011-2018 - All Rights Reserved